Boston + Solar Panel
Wireless WiFi Camera
Powered by Solar Panel
Wireless Solar Powered Battery Cameras
Fast and easy wire-free setup. View videos directly from your phone.
Install it anywhere, cover every corner,
inside or out.

Keep an eye on your home 24/7.

Home security should never be limited by how far the wires
can go. Our 100% wire-free cameras help you guarde your
home, all-round.

Get alerts and acess preview anytime
anywhere.

With just one tap on your phone, you can see what is happening at home, and enjoy
the peace of mind that comes from knowing your home is safe and secure.

Two-way Talk

You can talk with the elderly, kids, babysitters, and even
pets, in case of dangerous situation. Meanwhile, you can
>warn and drive out any uninvited guests, even when you are
thousands of miles away.
Features
See the power of battery camera and how it works.
Motion Detection

With motion-activated cameras,
know all the movements around
your house.

IP65 Weather Resistance

Designed to withstand heat,
cold, rain, or sun.

Two-way Audio

Talk to your loved ones or visitors,
from anywhere you are.

1080 Video

When it comes to security,
trust higher quality.

Encrypted Cloud Service

Videos safely saved and
can never be stolen.
You can install the battery camera at the door.
It will work as a housekeeper and record every visitor.
You can install the equipment in the backyard.
IP65 weather resistance allows you to have 24/7 safty at the backyard.
You can install the battery camera indoor.
It can be mounted anywhere indoor, or just easily sit on shelf, to guard every corner in your home.
Encrypted Cloud Storage
Video that won't be stolen
Save the recorded videos in encrypted cloud, never lose a file.
No need to worry about videos being stolen or damaged caused by a borken memory card.
ASE128
Encryption algorithm

Military Grade
Encryption

Video Safe Storage
Rest assured
Smart Motion Detection
Get instant phone alerts
Never miss a movement. Wide-angle PIR motion sensor makes
sure no movement will slip through without your notice.
Solar Powered
Get non-stop power
Use the solar panel to charge your camera with direct sunlight.
With just a few hours of sunlight every day, your camera will
stay charged around the clock.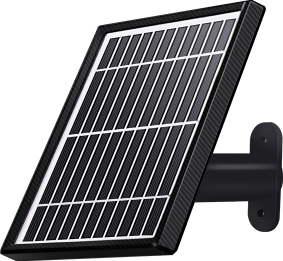 1080p Full HD
When it comes to security, trust better quality.
Day View Night View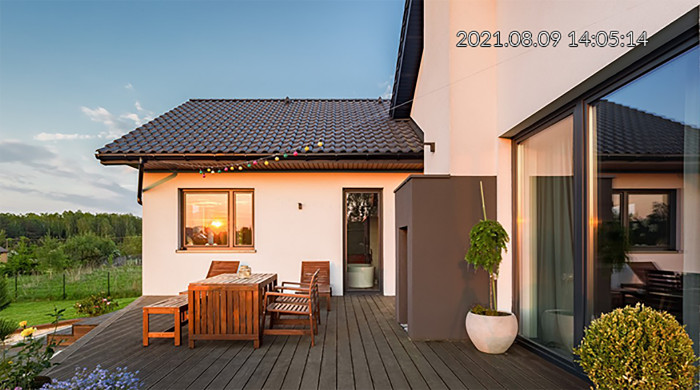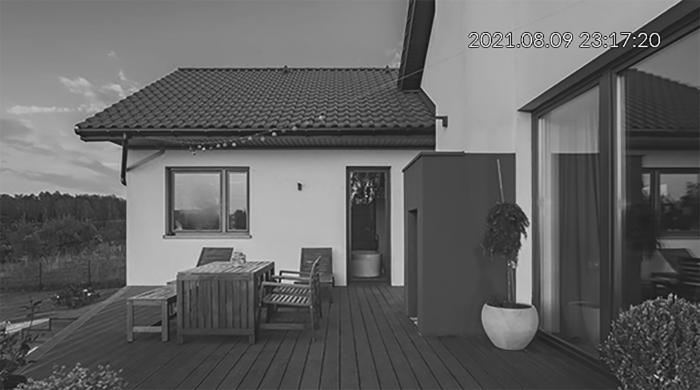 Aiwit APP
Stay in total control all the time.
Device Information
Use the free Aiwit app and client to view your
home, easy setting to see, hear and speak to
anyone from your smartphone at anytime
anywhere.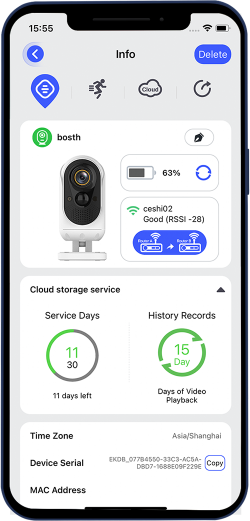 Real-time Intercome
See visitors in crisp HD video, get real-time
notification when motion is detected, and
stay connected to home at anytime anywhere.
Device Settings
Keep watch over your home with the
convenience of a wire-free, battery operated
camera with motion-activated camera.