Boston Battery Camera
With solar panel to keep the battery charged,
you never need to worry about battery replacement.
Two-way Talk

PIR

IP65

1080P

Solar panel

Cloud Storage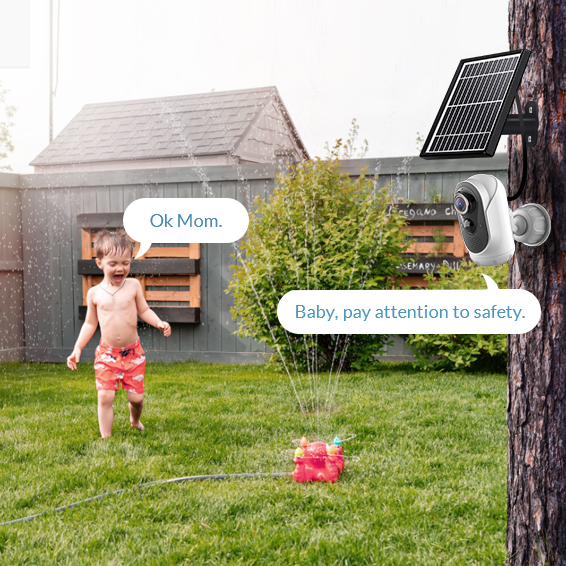 Doorbell T7 + Chime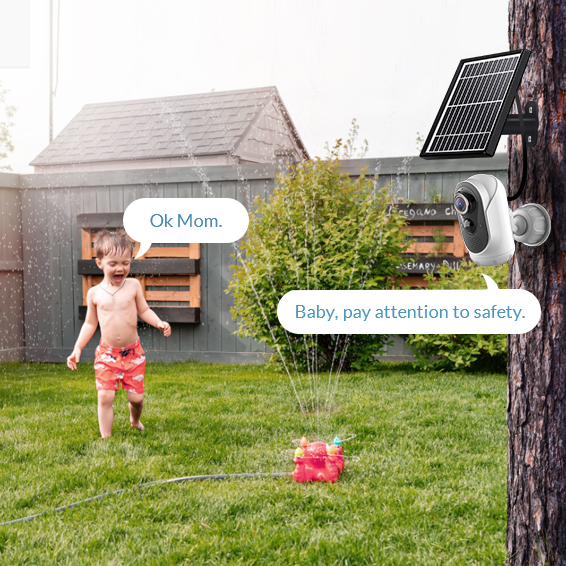 Doorbell T7 + Chime2
Doorbell T7 + Chime3
Doorbell T7 + Chime
Doorbell T7 + Chime2
Outdoor Wireless Security Camera
Boston Battery Camera
Dependable 1080p full HD video

IP65-certified waterproof, designed to withstand heat, cold, rain, or sun.

6000mAh long-lasting battery with long standby time

PIR motion detection, get instant notifications on your mobile.

Real-time two-way audio

Night vision, see clearly even in the dark.

Free cloud storage, keep a rolling 3 days of recordings for free.

Wider-angle lens with ultra-wide view of your home
1080p Full HD
When it comes to security, trust better quality.
With advanced starlight technology 2-megapixel COMOS sensor, no additional lighting infrastructure is required.
It allows you to get videos with sharper details, so you can see your home and everyone around it in more brilliant detail, day or night.
Day View | Night View
Overview
Wire-free via WiFi

Based on 2.4G WiFi, without cable hassles.

Put It Anywhere

100% wire-free means you can install or move it anywhere within the WiFi range.

Rechargeable Battery Pack

6000mAh battery with long standby time

Solar Panel

Connect with solar panel to get continuous power for free.

1080p Full HD

Get crystal-clear image with true 1080p Full HD

Real-time View Anytime Anywhere

Aiwit App allows you to enjoy the peace of mind that comes from knowing
your home is safe and secure.

PIR Motion Detection

The smart PIR sensor detects movement and sends alerts to you mobile.

Real-time Notification

The smart PIR sensor will notify you as soon as it detects movement.

Encrypted Cloud Storage

Save the recorded videos in encrypted cloud, never lose a file.

Two-way Audio

Listen and speak to your visitor in live view.

Ultra Wide-angle lens

With wider view, cover every corner, inside or out.

Low Battery Notification

Notify you when battery level drops to 10% so that you can charge it in time.
Get instant alerts
Always be aware and react faster
View live anytime and receive instant mobile alerts whenever motion is
detected. The device will also record motion events and saves them in
cloud to be viewed, downloaded, and shared for 7 days, for FREE.
Put it by the door, thanks.
Hello, your package delivery.
Respond to visitors from anywhere
Listen and speak to visitors from your phone with crystal-clear,
2-way audio that reduces wind and noise.